DO YOU NEED FAST CASH?
Caveat Loans, Bridging finance, 2nd mortgage or fast short term finance for any business or investment purpose is our speciality. Caveat Loans Australia pride themselves on providing solutions for your short term finance needs.
Fast turnarounds – instant approval and formal letter of offer within 2 hrs

Same day settlement in most cases

Interest capitalised

No hidden costs

Competitive rates – from 1.25% per month

Fast, friendly, efficient service

No credit checks, no valuations reqd ( up to $250K)

Solutions for you quickly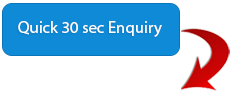 ABOUT US
WHO IS CAVEAT LOANS AUSTRALIA?
Caveat Loans Australia are specialists in solving your short term financial needs with fast service and approvals.
Caveat Loans Australia is a private finance company, specialising in short term loans that help business people and investors solve their short term finance problems quickly and efficiently.
WHY CHOOSE US?
FAST SERVICE AND APPROVALS
Often, the requirement for short term finance is urgent.At Caveat Loans Australia we instantly identify your requirement upon receiving your application and issue a Letter of Offer immediately. Once the signed Letter of Offer is returned , along with supporting documents requested, our team of experienced finance consultants will help provide fast solutions and arrange the best short term finance solution for you. We have legal contracts ready within 4 – 5 working hours, and depending on the speed of the client, we can generally settle within 24 hours.
FAQ's
Frequently Asked Questions
To enable our clients to make the right decisions for their financial needs, Caveat Loans Australia always aim to give as much information to our clients about the products and services we offer.
Here are some frequently asked questions we get asked everyday :
What is a caveat loan?
Caveat Loans (or sometimes referred to as a short term 2nd mortgage) are fast settling loans, which are structured just for a short term of 1 to 4 months. Unlike normal forms of finance, these loans need to be able to settle quickly, generally within 24 hours upon receiving the application. As such, there is no time for valuations, and bank style due diligence, and in many cases, a bad credit history is irrelevant. Caveat loans are ideal instruments for providing short term finance for your business or investment use and are designed to settle within 24 hours upon receiving your application.
TYPES OF LOANS
Caveat Loans Australia provides
Commercial / Business Loans

Investment loans

2nd mortgage – registered and unregistered

Short term loans

Commercial and Residential Property Loans